You can plan with us the type of excursion that you prefer!
You can visit:
The amazing Amalfi coast (Positano, Amalfi and Ravello)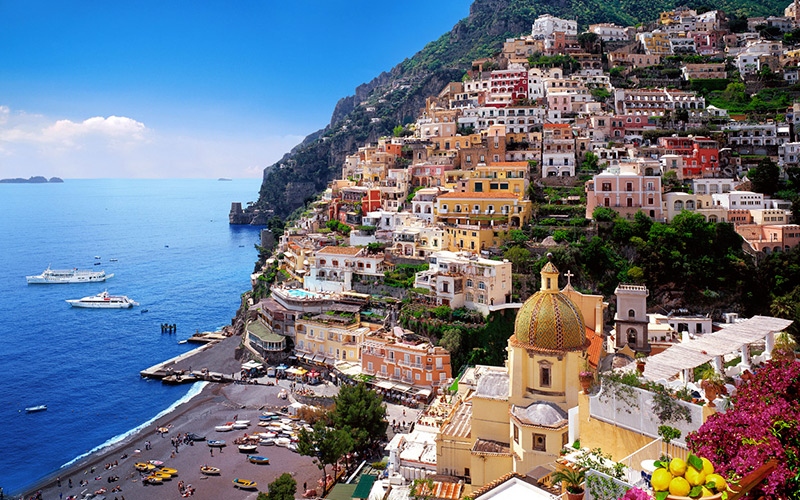 Excursion in Positano you will see a beautiful landscape with all the coloured houses that sit
in an enclave in the hills leading down to the coast. You can take a walk from the centre to the beach through the typical shops and smell the flavour of lemons and oranges, typical plantations of the area. Each day, in high season, there are excursion and guided tour to the areas of greatest tourist and cultural interest.
 <———————————————–>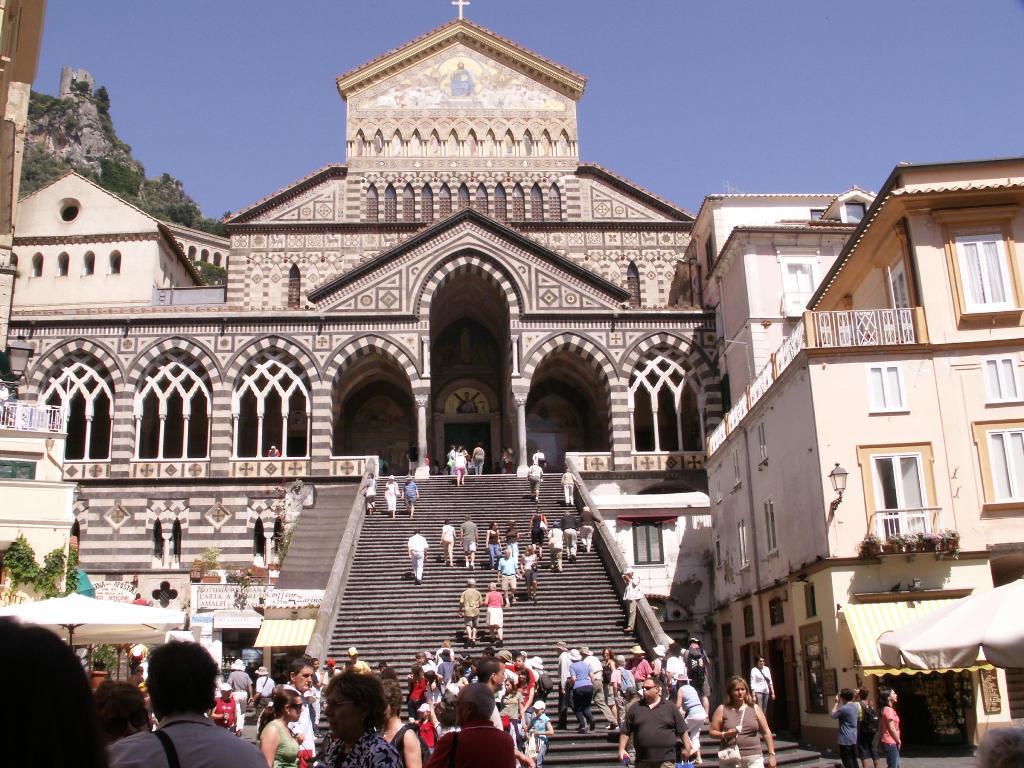 Then we can go on to Amalfi, here you there are many attractions! You can visit the Saint Andrew's dome with its beautiful facade and the Cloister of Paradise, you can reached by boat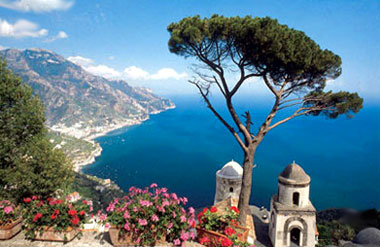 "Grotta dello Smeraldo". Amalfi is also famous for the taste of the local cuisine and for her paper museum. And then as cherry on the cake we will visit Ravello . According to me this is the most beautiful town of
the Amalfi coast . There you can have a very nice view of the coast from the above .
Then there you could visit some magnificent villas such as Villa Rufolo, where Wagner composed Parsifal inspired by the beauty of the place, and Villa Cimbrone with their huge gardens directly on the sea.
 <———————————————–>
For the archeology's lovers or not, are certainly important to visit the archeological sites of Pompeii, Herculaneum and the Greek temples of Paestum.
The ruins of Pompeii are located near the modern suburban town of Pompei. The ruins are a direct testimony of the life of the ancient Rome, infact most of the objects found have served to the historians and archaeologists to understand the use and the customs of the Romans. For its beauty the site of Pompeii is visited by more than two million people a year and is part of the heritage of  'UNESCO.

Located in the shadow of Mount Vesuvius, Herculaneum was an ancient Roman town. The archaeological excavations of Herculaneum have yielded the remains of
the ancient city of Herculaneum, destroyed by the eruption of Vesuvius of 79a.C. Together with the archeological sites of Pompeii and Oplonti also the site of Herculaneum is visited by a lot of people every year and take part of the heritage of UNESCO.
 <———————————————–>
Paestum is one of the most beautiful greek-roman. From the archaeological remains it is clear that in the seventh centuryb.C two  cultures have coexisted and cooperated, then later the city was conquered by the Romans. Usually in Paestum is recommended to visit the three Doric temples of :Hera, Apollo and Athena dating from the sixth century b.C .
At the end but not less important is the visit to the Vesuvius, too famous for his eruptions! The last eruption was in 1944, the materials erupted from the mount covered streets, houses and field, now people have again built big towns and cities.